Tar & Chip Paving Protecting Driveways & Roads Across Calgary
Tar & Chip Is Perfect For Rural Areas
Tar and chip paving otherwise known as chip seal is perfect for rural areas, including Calgary's side roads and averages. It is cost-effective, doesn't require much maintenance, and provides better traction and safety than asphalt. It also has a more natural, rustic look that blends in well with a rural environment.
Your Expert Rural Chip Seal Pavers
Better Traction & Durability For Rural Areas
Our family has been paving for over three generations, and we've used to pave high-quality roads across all of Calgary, Edmonton, and the rest of Alberta. Asphalt is ve,ry durable, and when properly maintained can last between 20 - 25 years. Because it is very versatile, it can be molded to fit almost any surface, which makes it ideal for creating driveways and roads.
Chip Seal Is Perfect For Acerages
Ram Paving Ltd is proud to be a family-owned and operated chip seal paving business. We strive to make our employees feel like they are a part of our family, by taking care of them, we know they'll take care of you. This is one of the reasons why we have been trusted to pave rural roads and averages across Calgary, Edmonton, and most of Western Canada.
If you need a professional chip seal paving company, please give our family a call and we'll be happy to provide you with a free estimate on your project. Big or small, we pave it all.
---
Western Canada's Professional Chipseal Paving Company
Request A Quote On Your Paving Project
Our Chipseal Paving Process
From Start To Finish Our Paving Process Is Simple
Before we can start the paving process, we need to prepare the project site. Making sure the base foundation or asphalt is safe and secure.
Prior to starting the paving process, the surface that will be paved needs to be prepared. The preparation required depends on the surface being paved, but generally includes sweeping, removing existing debris, and sealing any existing cracks or repairs to allow for the settling of smooth tarmac.
The next step in the paving process involves applying liquid asphalt with a special distributor truck to ensure the layer is laid consistently. Then, while the asphalt is still fresh, chipped stones are spread and rolled into hot asphalt by a steam roller. The final result is a natural and aesthetically pleasing finish. Compared to asphalt, chip and seal is quick and convenient, this allows for your driveway to be ready almost immediately after its installation.
Tar-and-chip pavement isn't quite maintenance-free, it doesn't require regular sealing and provides good traction due to its gravel base. Loose chipped stones will occasionally need sweeping, as they can be damaged by snow plowing. This can be avoided by making sure your snowplow doesn't make direct contact with the driveway while plowing.
Your Trusted Chipseal Paver
Over the last twenty-five years, Ram Paving Ltd has provided extra traction and safety on city or rural roads.
We live to serve! And our goal is to give you the best service possible anywhere. We believe in treating everyone we come across with respect and this shows every time you interact with anyone of our employees.
Our experience is unparalleled in the industry! We've been laying chip-seal for three generations now and are working on taking the family business into the fourth generation.
We keep our employees up to date on the latest safety rules and techniques through year-round continuing education. Our technicians are not just experts, but they're up-to-date experts.
We love the environment and understand the importance of going green. So whenever possible, we make use of recycled asphalt and recycle as much of the asphalt that we tear up as possible.
Your Dependable Paving Company
Driveways, Parking Lots, Roads
Before we hired Roy and his team, I looked on line to see the reviews and saw that 5 stars were the results of satisfaction from the previous work they had done. After the work was completed for us, I understood why their reviews were so high. They met my expectations and more. I am completely happy with the work they did in our driveway. I highly recommend them.
For the past few years we have worked with Roy and his crew at Ram Paving, and we have always been very impressed with their professionalism and quality of work. Our repairs have always been in very high traffic areas and Roy always develops a plan describing what work will be preformed taking into consideration the least amount of disruption to our location. Very happy with Ram Paving Ltd.
We have been using Ram paving for our commercial parking lot for the past few seasons. Work done is some of the highest quality you will find. I would not hesitate to recommend Ram for any job big or small.
Calgary's Professional Chipseal Pavers
Big Or Small We Pave It All

Chipseal Paving Since 2003
Ram Paving Ltd has been a reputable provider of chip paving services since 2003. We built our skills off of the experience that our family has gained after three generations of being in the paving industry.

Your chip-seal project isn't finished until we've made sure it's done just right. We are very detailed oriented, and take care not to cut corners. Your newly paved surface will endure if it's done right the first time and is checked regularly for damage from weathering. All projects are backed by warranty.

No Pressure Free-Estimates
Paving projects usually require a significant investment, that's why we offer pressure-free estimates. We want you to choose us to be your paving company because we earn your trust, all without being pressured into choosing us.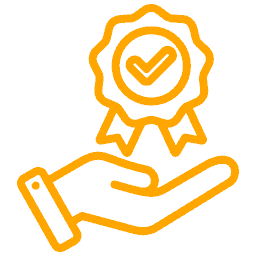 Transparent Quoting & Servicing
We work hard to be transparent during our quoting and servicing process, part of our policy is to make sure you understand everything that will need to be done before it gets done. We know that by doing right by you, you'll refer us to your friends and family should they ever have need of our services.
Get A Free Estimate For Your Chipseal Paving Projet
Address

71 Masters Link SE Calgary, AB, T3M 2N2

Hours

M - F: 8:00 am - 5 pm

Phone
Address

23-845 Dakota St #320 Winnipeg, MB R2M 5M3

Hours

M - F: 8:00 am - 5 pm

Phone