3rd Generation Paving Contractors - Asphalt Is In Our Blood
Asphalt pavement helps you get rid of mud, dust and gravel, all while improving your curb appeal. The benefits of asphalt range from its high performance to its environmental friendliness and sustainability.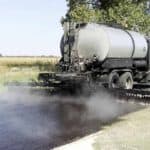 Tar & Chip Dust / Mud Control
Tar and chip is a low-cost alternative to asphalt paving. It offers a more solid surface then plain gravel, making it less slippery in winter. It can also be used to prolong the life of asphalt paving, helping you save money on repairs.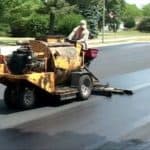 Seal Coating & Crack Filling
Seal coating protects your asphalt pavement from te oxidizing effects of the sun. Crack filling creates a barrier by treating random cracks with a rubberized hot pour crack filler, this prevents moistures and other harmful substances from seeping into the asphalt.
We're a family-owned and operated paving company.
Always have been.
Always will be.
Paving Contractors Serving Calgary For Over 15 Years
Add curb appeal to your home.
Give us a call today and see what a difference we can make for you!