Expert Paving Services for Commercial & Residential Properties in Calgary
Big Or Small We Pave It All
We pave driveways, roads, parking lots, warehouses, acreages and more!
 It doesn't matter where in Western Canada you are, we can serve you from our Calgary or Winnipeg office.
Your Expert Asphalt Pavers
We've Paved Thousands Of KMs Across Alberta
Our family has been paving for over three generations, and we've used to pave high-quality roads across all of Calgary, Edmonton, and the rest of Alberta. Asphalt is ve,ry durable, and when properly maintained can last between 20 - 25 years. Because it is very versatile, it can be molded to fit almost any surface, which makes it ideal for creating driveways and roads.
We Roll Up Our Sleeves And Get The Job Done
We are proud to be a family-owned and operated business. While we do have employees, we strive to make them feel part of our family. By taking care of our family, we have been able to provide superior service to Calgary, Winnipeg, and the rest of Western Canada! Our service is the type of service that can only come from a well-run family business.
If you need a professional paving company, please give our family a call and we'll take care of your paving project. From driveways to roads, we pave it all.
---
Western Canada's Professional Asphalt Paving Contractor
Request A Quote On Your Paving Project
Our Asphalt Paving Process
From Start To Finish Our Paving Process Is Simple
Before we can start the paving process, we need to prepare the project site. Any existing asphalt, concrete or paved products are demolished, and if possible recycled.
The start of every asphalt paving project is the removal of existing asphalt, concrete or paving stones. Once removed, the asphalt and concrete is taken to a recycling planet where it will be processed and used again in future projects.
Ram Paving Ltd is an environmentally friendly company, we are dedicated to recycling as many used products as possible.
The most crucial step in the asphalt paving process is preparing the sub-base. It is important that this step is done properly as it is the support for the new pavement. It creates a barrier that helps reduce winter damage due to moisture freezing and thawing.
Once the project area has been cleared, the area that is to be paved will be graded to have water drainage off the sides or bottom. When done correctly, water drainage helps prevent asphalt from cracking, heaving or collapsing.
Compacting is a crucial step in the paving process, it eliminates soft spots and ensures the surface is smooth and even, which is necessary for high-quality paving. This step is done with a twin drum roller, so even pressure is provided along the entire surface. Compacting is necessary for increasing the durability and longevity of freshly paved asphalt.
Applying a binding layer is an essential step in paving, one that Ram Paving LTD takes very seriously. The binding layer helps to keep asphalt bonded to its underlying surface, creating a strong foundation. This layer will also help to repel water from penetrating the sub-base.
The final step in the paving process is laying the asphalt, which is a crucial step that requires precision and expertise. Ram Paving Ltd, a commercial and residential paving company, uses only the highest quality materials and state-of-the-art equipment to ensure a smooth and even application of asphalt on every paving project.
Calgary's Trusted Paving Company
For the last 10 years, we have paved countless kilometers of asphalt across Western Canada.
We live to serve! And our goal is to give you the best service possible anywhere. We believe in treating everyone we come across with respect and this shows every time you interact with anyone of our employees.
Our experience is unparalleled in the industry! We've been laying asphalt for three generations now and are working on taking the family business into the fourth generation.
We keep our employees up to date on the latest safety rules and techniques through year-round continuing education. Our technicians are not just experts, but they're up-to-date experts.
We love the environment and understand the importance of going green. So whenever possible, we make use of recycled asphalt and recycle as much of the asphalt that we tear up as possible.
Paving Residential & Commercial
Driveways, Parking Lots, Roads
Before we hired Roy and his team, I looked on line to see the reviews and saw that 5 stars were the results of satisfaction from the previous work they had done. After the work was completed for us, I understood why their reviews were so high. They met my expectations and more. I am completely happy with the work they did in our driveway. I highly recommend them.
For the past few years we have worked with Roy and his crew at Ram Paving, and we have always been very impressed with their professionalism and quality of work. Our repairs have always been in very high traffic areas and Roy always develops a plan describing what work will be preformed taking into consideration the least amount of disruption to our location. Very happy with Ram Paving Ltd.
We have been using Ram paving for our commercial parking lot for the past few seasons. Work done is some of the highest quality you will find. I would not hesitate to recommend Ram for any job big or small.
Calgary's Professional Asphalt Pavers
Big Or Small We Pave It All

If You Want a Hassle, You Won't Find it Here
The Ram Paving Ltd family has been paving asphalt across Alberta for over 10 years. You have likely seen our work in Calgary already - paved driveways and roads. We also do extensive work across all of Alberta - Edmonton, Red Deer, Airdrie, Okotoks, and in many cities across Western Canada.

The job's not over until we've done it perfectly! We can be trusted to get the job done right - as we are very detailed oriented and do not cut corners. Asphalt lasts its longest when every step is done just right, that's why we take extra care when compared to our competitors.

We'll Give You A Free Estimate
Paving a driveway, road, or parking lot can be a big investment. As such, we will strive to give you a free estimate, but a no-pressure estimate. We want you to choose the right company for your project, and not feel pressured to use us just because we sent you an estimate.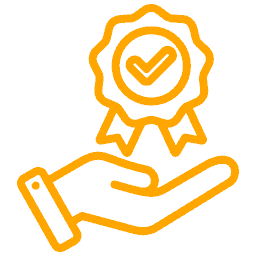 Transparent Quoting & Servicing
We work hard to be transparent during our quoting and servicing process, part of our policy is to make sure you understand everything that will need to be done before it gets done. We know that by doing right by you, you'll refer us to your friends and family should they ever have need of our services.
Address

71 Masters Link SE Calgary, AB, T3M 2N2

Hours

M - F: 8:00 am - 5 pm

Phone
Address

23-845 Dakota St #320 Winnipeg, MB R2M 5M3

Hours

M - F: 8:00 am - 5 pm

Phone